Breast Disease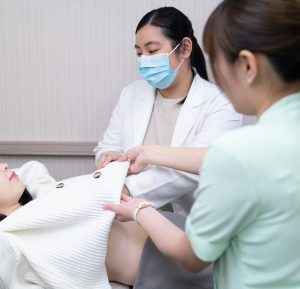 Breast disease mostly occurs in women of childbearing age, both men and women have been found diagnosed with breast disease. The exact cause of breast cancer remains unknown but it is generally believed to be caused by hormonal imbalance. Others possible causes of breast disease include anxiety, agitation, often staying up late, sleep deprivation, sexual disorders, age-related infertility, abortion, not breast-fed before, wearing tight underwear etc.
Breast disease is categorized into five types include mastitis, hyperplasia of mammary glands, fibroadenoma, breast cysts and breast cancer.
Breast disease is the leading killer in women's health. According to statistics, a woman is diagnosed with breast cancer on an average of every 10 minutes. It is vitally important for women to increase awareness in breast health as it is critical to their overall well-being.
Modern medicine believes the main causes for breast disease are dietary habits, environmental and genetic factors. Whereas from the Chinese medicine perspective, breast disease and the liver are closely related. Chinese practitioners believe the liver maintains the vital energy of the body and it forms channels that run through the breast. When these channels are congested due to emotional stress, it can affect the breast tissue and lead to breast disease. Some of the symptoms include menstrual disorder, facial pigmentation etc.